Welcome to
Arlak Biotech
Best PCD Pharma Franchise Company
Arlak Biotech is one of the leading pharmaceutical companies in India. We are giving an extensive variety of PCD Pharmaceutical products to the healthcare industry at the most affordable cost. Arlak Biotech is marketing more than 1500+ brands for different human medical requirements. Our portfolio incorporates Tablets, Softgel caps, Capsules, Injectables, Syrups, Topical gels, Creams, Oils, Lotions, Drops, Sachet, and many more others as per medical requirements. Arlak Biotech Pvt Ltd is a WHO-GMP Certified PCD Pharma Marketing Company. We have a vast distribution network that guarantees convenient access to our pharmaceutical formulations (Pharma products) throughout the country. Our products meet the highest safety standards and come with quality packaging. Being a Top PCD Pharma Franchise Company, we make sure to deliver medicine that meets the demand. We are providing highly innovative and understandable information to our customers through advertising data instruments.
ARLAK BIOTECH HAS BEEN CONFERRED WITH BEST QUALITY COMPANY IN PHARMA
FRANCHISE AWARD OF THE YEAR 2015. We are looking for the Pharma Distributors for our Pharma establishments from all over India. Our company believes in fulfilling the social responsibilities beyond the business. We are giving the best quality Pharmaceutical Products to the healthcare industry. We have a proficient distribution network that guarantees accessibility of our entire pharma product ranges to reach our valuable customers within 2-4 days. We are giving exceptionally imaginative and straightforward promotional inputs to our clients through brilliant showcasing and easily understandable marketing information. Arlak Biotech is providing best quality pharma products to its customers on affordable and reasonable costs. Join Arlak Biotech, PCD pharma franchise business and deal in quality medicine. We have number of pharma division for franchsie business like Moruf Lifescience , Arlak Corazon etc
What we
offer?
Best PCD Pharma Franchise Company

PCD Franchise
Arlak Biotech is one of the top pcd pharma franchise companies in India. Being an ISO 9001:2008 and GMP certified global pharmaceutical company.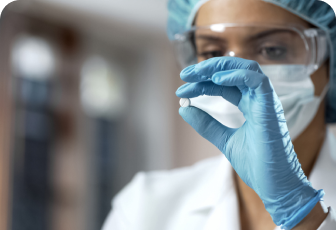 Pharma PCD
Arlak Biotech is into providing of our multi-dimensional range of pharmaceutical products. Dedicated and committed professionals.
QUALITY ASSURANCE
We have strong and well developed Quality Control and Quality Assurance systems.Our products are quality tested at every step of our process.
VISION, MISSION & VALUES
We Strive Toward Better Health for Individuals and Progress in Medicine by Developing Superior Pharmaceutical Products.
MISSION
As members of the ARLAK BIOTECH, we will carry out our purpose to realize ARLAK' S mission and contribute to society by consciously putting into practice the following beliefs and principles.

VISION
Working closely with the medical profession, the Arlak biotech contributes to the health of individuals and to the progress of medicine by adhering to our mission of creating superior pharmaceutical products and offering top-quality services.

VALUE
"Ethics" We dedicate ourselves to the highest ethical standards. Challenge We discover new potential, making the most of our ingenuity. Progress We pursue individual growth, always pushing ourselves further.es.
WHY
US?
Advantages of Being PCD PHARMA FRANCHISE Partner
Company has more than 1500 products in 9 Divisions and adding more according to market demand.
All products are Excise duty free.
This PCD Pharma Company is ISO 9001:2008 Certified & Productions are in GMP Certified units.
Company Provides, Visual Aids,LBL, Reminder cards, Visiting card, Order books, MR bags, ASM bags ,Pads, Gift articles for better penetration in market.
Company also provides Product manual, Product information updates to keep its associates (Franchise) well informed.
Advertisement support in Leading Medical Journals, Medical Indexes like IDR, CIMS, Drug Today, Drug Index,, Drug Update. Medicine Update, ADR etc.
Annual Target Incentives.
Monthly Promotional Schemes.
Order Execution in 24 Hours.
Every month Gift For Doctors.
Company understands new demands of market & introduces new molecules every month to help associates to grow faster and deeper in market.
Associates
---
We are managing 2000+ Associates
Serving
---
Serving more than 80000 health professional
Products
---
2500+ Products and 9 Speciality Divisions
Arlak Biotech Pvt. Ltd. is a professionally managed pharmaceutical company, aim to become a top pharmaceutical company.
COMPANY
OVERVIEW
We Are Here To Help You To Grow Your Business
Arlak Biotech as our name emulates, we work "In support of life".Arlak Biotech an ISO 9001-2008 Certified PCD Pharma Company in India and is one of the fastest growing pharmaceutical products company with a vision and potential to cover global market of healthcare industry.
As a WHO & GMP certified Pharma Franchise Company, Arlak Biotech comes with Rich Pharmaceuticals expertise & deals in various therapeutics and a huge range of Herbal Products.