PCD Pharma Franchise in Andhra Pradesh – Arlak Biotech is a reputed pharma company that is a proud name for many of its customers, clients to associates. One of the fastest-growing names in the nation, we are an ISO 9001:2008 certified pharmaceutical company. We have a wide range of product lists as we cover 1000+ products along with 9 divisions across PAN India.
Our company is the best PCD Pharma Franchise in Andhra Pradesh. It is DCGI approved and FSSAI certified. We have manufactured these products using unique formulations and authentic ingredients. Our product portfolio includes oils, supplements, lotions, oral liquids, sachet, topical gels, soft gels, capsules, effervescent, dry syrups, tablets, etc. Come join us through the PCD pharma franchise in the Andhra Pradesh
We have more than 500+ associates linked with us, Arlak Biotech has more than 80,000 health professionals working with us. We are a brand which offers you quality and assurance of good results. We are on a mission to serve the needs of quality medicines even to the most remote areas. We are now available in the south-east region as the top PCD pharma franchise in Andhra Pradesh which is a great place to start your work.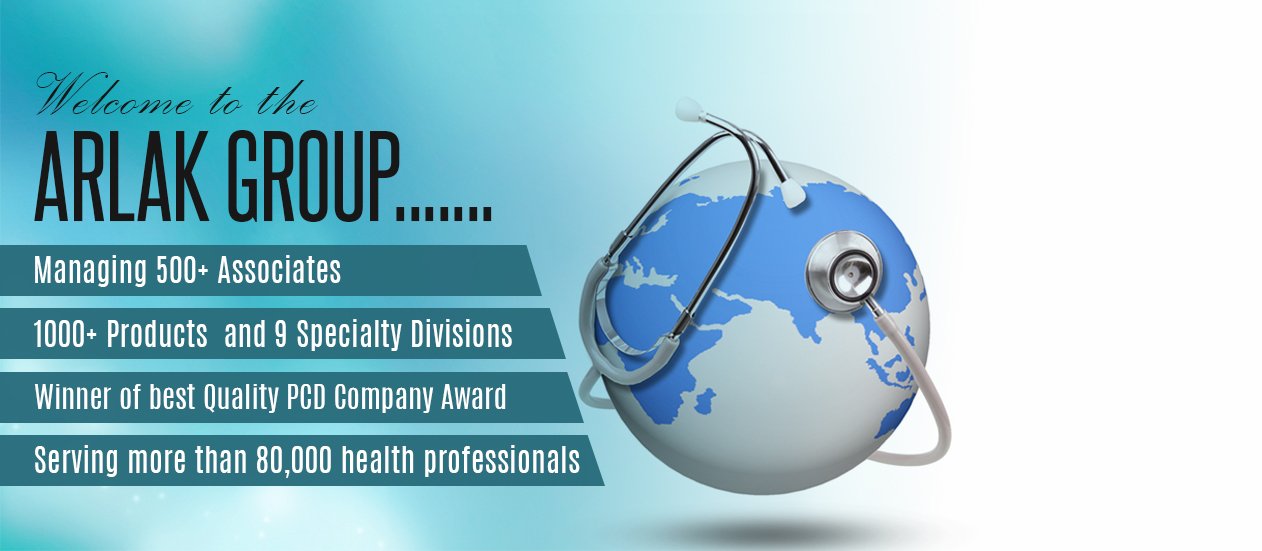 Arlak Biotech is a reputed Pharma Company in India. We are offering PCD Pharma Franchise in Andhra Pradesh. If you are looking for a good business deal, then contact @+91-9888885355, 9803023099!
Future of PCD Pharma Franchise in Andhra Pradesh
Searching for the best business planning? Looking for a good business deal? There are many people who have experience and want to start their business but couldn't due to lack of opportunity. Arlak Biotech brings forth an ideal deal to start your own business and be your own boss without the hesitation of any pressure or liability. We are offering a PCD Pharma Franchise in Andhra Pradesh which is a good place to start your own pharma business.
Andhra Pradesh is located in the south-east of peninsular India. It is an economically strong and growing state which makes it a good business destination. The expected growth in the economy of gross domestic product is expected to grow from $26 billion to $17 billion by 2025 which makes it worth its place. The state is sure to bring your business the prosperity and the opportunities you were looking for. In a place like this where you can gain huge profits you don't want to miss out and Arlak Biotech is providing Monopoly Based PCD Pharma Franchise in Andhra Pradesh
Best PCD Pharma Franchise Company in India | Arlak Biotech
Our company believes in action rather than words! Arlak Biotech is the winner of the prestigious Franchise Award of the Year for delivering the best Propaganda Cum Distribution Service Company. We have earned this title through our sheer dedication and hard work. Want to know more about our company? Here we go!
Arlak Biotech has nine divisions that serve every need of quality generics and drugs which are as follows – ARLAK BIOTECH, SOIGNER PHARMA, DERMA CONCEPTS, CORAZON, ARLAK AYURVEDA, ARLAK CARE, ARLAK GENEXT, ARLAK INTERNATIONAL, MORUF LIFE SCIENCE.
More than 1000+ products list which covers homeopathy to Ayurvedic, allopathic to other formulations which are all Drug Controller General of India (DCGI) & FSSAI certified.
Huge warehousing system which is linked with transportation systems which are how we are able to deliver within the stipulated period.
Ethical in every way, we have always followed all the industrial standards & certifications.
Our company is known to deliver professionalism and known for having long-term contracts when once signed.
Why Choose Arlak Biotech for PCD Pharma Franchise in Andhra Pradesh?
Arlak Biotech is one of the best know Pharmaceutical Companies in India. We are giving the best offers for the PCD franchise in Andhra Pradesh districts and cities. Here are the benefits of associating with us:
We provide clarified terms and conditions which will be clearly notified before signing the business deal.
Like our products, our provide marketing inputs like bags, cards, calendars, etc are as attractive and as effective for you to showcase which many companies lack due to ignorance.
We have better marketing techniques available for your growth which is a plus point for you to consider.
Best Business Offer | PCD Pharma Business
If you are experienced in selling especially in the pharma field, then you can join us through the PCD pharma franchise in Andhra Pradesh along with franchise/distributors / sole distributors/monopoly franchise owners for the membership. Even retailers/wholesalers/dealers /monopoly & medical representatives can also apply for the membership here. A valid drug license is mandatory to own and if you do not have one, then you can apply for it. Contact us now to avail of the best offers!
Frequents Launch of New Products and Medicines.
Competitive Prices.
Wide range of pharma drugs and cosmetic products.
Best quality GMP and WHO products.
Best Packaging Techniques.
Contact Information
Name: Arlak Biotech Pvt.Ltd.
Address: SCO 5-6, Wadhawa Nagar, Near Hotel Sunpark
Kalka Highway, Zirakpur, Punjab India – 140603
Phone Number: +91-9803023099, 7696263636