PCD Pharma Franchise in Bihar– Arlak Biotech is one of the most recognized names in the pharmaceutical industry. Due to the hard work of our team and our employees, we were named the best pharmaceutical franchise of the year in 2015 We are the best PCD Pharma Franchise in Bihar and an ISO 9001:2008 certified company that has always strived to deliver good quality yet affordable medicines which have been an unflinching process to the sheer dedication for providing great health facilities to every class of population without any difference to the quality which makes us a company with the great professional approach.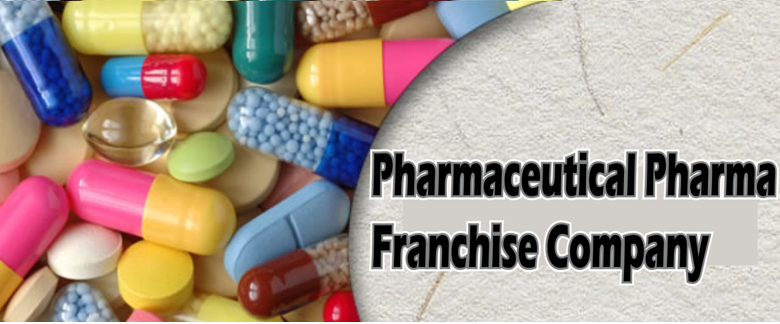 Arlak Biotech is a reputed name in the pharmaceutical industry. We have more than 500+ associates and 1000+ pharma products to offer for the franchise. These include a wide range of capsules, tablets, syrups, soft gels, injections, etc which cover a huge range of Allopathic medicines, Ayurvedic medicines, Homeopathic medicines for quality equipment.
Our experts have been working on great formulations so that they can produce new molecules and you all can be benefitted in the coming years. Come be our part of the Best PCD Pharma Franchise in Bihar state. You can call us at +91-9888885355, 9803023099
Grow Your Pharma Business in Bihar
Want to have the best business opportunity? Looking for the best business deal? Arlak Biotech is the one of the esteem and reputed pharma company which offers your dream success which is through PCD pharma franchise in Bihar which will shower you with great offers and opportunities as a great business destination as you will earn a good return on investment and profits which are growing year by year.
Want to know what makes this state capable of taking in serious considerations is as follows:
The state has been much in the news and regarded as the fastest-growing state in terms of Gross and Net State Development Product which was 17.06% last year and has been predicted that at least 13% will grow this year.
Bihar has passed away many states when it came to development in per capita income which has been increasing by a whopping 40% every year, making it a great source of income for everyone.
The state enriches cities like Patna which has been crowned 2nd best place to start a business as per the World Bank.
We have established outsourcing, consolidation & partnerships with esteemed hospitals, PGIs, and small companies in Patna to support you & your business.
The state has the capacity of building a great human resource with good purchasing power.
We are looking for associates who can become our members in the cities of Bihar which includes Patna, Motihari, Purbi Champaran, Bhojpur, Aurangabad, Buxar, etc.
Associate with Arlak Biotech and get the best quality range of drugs that are demanded in the pharmaceutical sector and highly acceptable. Start your business successfully with us and get the best quality range of medicines to set up your own business with less investment. For PCD Pharma Franchise in Bihar, Arlak Biotech is the best option.
Know the Professionals | Arlak Biotech & Its Division
Arlak Biotech has been an inspiration to many of the budding pharma companies which are no doubt in any case. We have strived and given our entire work to work for humanity by serving them with good health. We are an ISO 9001:2008 certified company that owns its own GMP-WHO certified units and plants which manufactured over 1000+ products that are DCGI approved and certified successfully.
Arlak Biotech is an award winner of the Best Franchise Award of The Year. Thus, you can invest in the company for a bright future. Our associates have been more than 500+ in numbers and 80,000 health professionals under our link which we are increasing at an enormous rate by offering PCD pharma franchise in Bihar state and cities.
We Work Through Nine Division
DERMA CONCEPTS
ARLAK BIOTECH
SOIGNER PHARMA
MORUF LIFE SCIENCE
CORAZON ARLAK
CARE ARLAK GENEXT
AYURVEDA ARLAK
ARLAK INTERNATIONAL
What Are The Benefits Of Joining Arlak Biotech?
We are the best pharma company that has hailed from the beautiful state, Punjab. We are a spirited company who are looking for hard-working individual and group of individuals to become our part of the company as associates and enjoy a great venture and experience which we are looking forward to. Want to know more about our company? Read more about us.
We have spread our own warehousing systems which are perfectly linked with good transportation.
Strict quality measurements have been followed diligently which has been closely kept good attention through our CCTV surveillance.
The latest in the market has been installed to give you good quality products.
The product and quality are checked thoroughly to give you durable and authentic formulations.
We are an ethical company that never forgets to follow its rules and regulations, thus all industrial to health standards are followed with sincerity.
We have recognized names in esteemed drug magazines like Drug Index, Pharma Biz, Pharma Plus, etc.
DCGI approve list which has been manufactured taking in view the high-quality parameter being followed.
Check the Eligibility Test | Arlak Biotech
Investment should be of 3 lakh to 5 lakh minimum.
Minimum experience of 3-5 years in the pharmaceutical industry.
Or, else you should be a registered Pharmacist under State Pharmacy Council.
The end selection and contract will be signed after the interview round.
A valid Drug License No. (D.L.) Number and Tax Identification Number (TIN) is compulsory.
The following are subjected to Terms and conditions:
Health professionals, distributors, Medical representatives, Wholesalers/Retailers can also apply.
A copy of original sales tracks reports compulsory to be submitted.
Come Choose Our Pharma company as your PCD Pharma Franchise in Bihar
The main reasons which make you choose our Pharma franchise in Bihar are
Delivery of products within the stipulated time of 1 to 2 days.
New molecules every month.
All the products are excised duty-free.
Honest transactions.
Regular medical and marketing updates being provided.
Affordable pricing.
No hidden shocks and clarified terms and conditions.
Contact Information
Name: Arlak Biotech Pvt.Ltd.
Phone Number: +91-9803023099, 7696263636
Address: SCO 5-6, Wadhwa Nagar, Near Hotel Sunpark Kalka Highway, Zirakpur, Punjab India – 140603