PCD Pharma Franchise in Sikkim – Arlak Biotech is a leading brand of manufacturers and marketers of the pharmaceutical product. We are a known name who believes in quality service. We take pride to tell you that we are on the threshold to surpass a global company with our rapidly increasing valuation and goodwill in the market. Thanks, to our team of experts who not only believe in breaking barriers but also believe in the sheer dedication which they have earned with years of wisdom from this industry. We are the best PCD Pharma Franchise in Sikkim and now we are offering PCD Pharma franchise all over India. We also welcome every Pharma distributor from Sikkim to become our pharma partner.
With years of research and development, we present you a diversified and qualitative range of Tablets, Capsules, Creams, Oral Liquids, Syrup, Powders, Injections, Sachet and Effervescent, etc which consists of more than 1,000+ products to add to our achievement and glory. All our products are manufactured under strict guidelines and are certified by renowned organizations like WHO and GMP and have hygienic ingredients from trusted suppliers. So if you want to work with the Top PCD Pharma Franchise in Sikkim state then contact us at +91-9888885355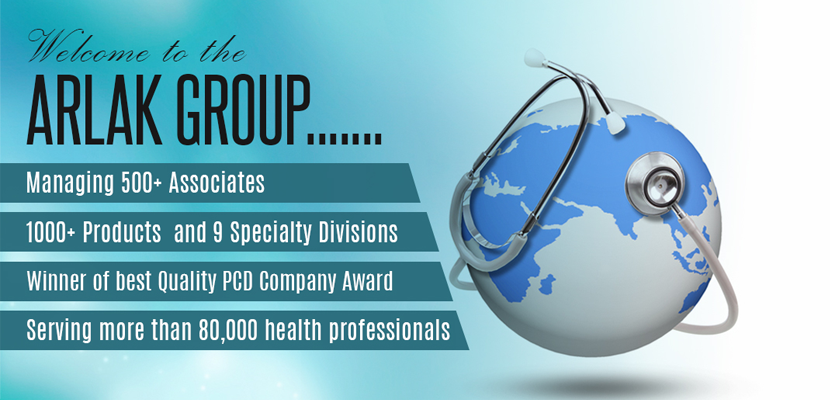 Best PCD Pharma Company in Sikkim | Arlak biotech:
Arlak Biotech is a reputed name and a diversified company which offers the quality product through nine divisions covering varied formulation and areas handled by the various team of experts who are specialized in pharmaceuticals and medicinal field, whether it is Ayurvedic Organic or Drug composition.
Our products are WHO-GMP certified. We have the latest machines installed and technology to formulate our products and we strictly adhere to industrial standards. We understand your every need and care for your health. Thus, all the products are checked by the quality controllers under strict surveillance from both ends making till the final dispatch.
If you are looking for a chance to set up your own identity in pharmacy, Arlak Biotech can help you. We are looking for dynamic and dedicated people who can be our new franchise/distributors / sole distributors / PCD franchise/monopoly and the medical representative from all over the nation to become our franchise partner in Sikkim.
Benefits of Being Our PCD Pharma Franchise
Arlak Biotech is a highly trusted and reliable name for many in the Pharma industry. The company provides the best business opportunity to people all over the country. We have a strong customer base and thus our associates connect with us. The company has an ethical approach towards its work and works transparently for which builds the trust of our Pharma Franchise partners in us.
Here are the benefits of choosing us for the Pharma Franchise business:
This PCD Pharmacy Company is ISO 9001:2008, GMP-WHO certified Cha company.
All our products are approved by the Drug Controller General of India (DCGI).
We have the latest molecules and introduces new molecules each month for progressive success.
Our dealings are long-term if you stood out on your targets and transparent in nature.
We will award you handsome incentives and gifts to doctors,
Timely delivery of products and honest transactions.
Keep you up-to-date with ADI and medical updates,
We assure you to deliver the product within 1-2 days.
Our products are excised duty-free.
PCD Pharma Franchise Opportunity in Sikkim
Sikkim has the fastest growing economy and revenues multiplied 14times since 2000 make it a state of assured profit in the future. The organic state of India has a blooming future in the Pharmaceutical industry. The Himalayan location is a boon to any medical science research team.
The Sikkim Manipal University of Technological Science has been a big donor of bringing out qualified and quality students who have marked footholds in medical and pharmacy studies. The inspiring and great interest of the youth in pharmacy in Sikkim shows its capability to emerge as a good Pharmacy state with the credential human resource. The huge interests of doctors, hospitals, PGIs, and health centers have helped us establish a platform that is beneficial for our associates aka partners. We provide the PCD Pharma Franchise opportunity in all top cities of Sikkim like Gangtok, Namchi, Pelling, Yuksom, Rangpo, Jorethang, Gyalshing, Mangan, Lachung, etc.
So, if you invest in the Arlak Biotech franchise in Sikkim, you will benefit your whole team. Your investment will lead to golden opportunities as the results will be fruitful. Be our member and watch your money grow into an empire.
Why being our PCD Pharma Partner?
Arlak Biotech is the other name of the trust. Our products being the best in quality and genuinely affordable, we believe in serving humankind. We care for your health. Our nine divisions in various cities have achieved a goal which is to manufacture and deliver for the ease and accessibility of the consumers and patients wherever and whenever they need. We try to give our best and service is a mark of efficiency due to the sheer dedication of our people.
Our company is spirited and goal-oriented whose main focus is on the development of the medical and pharmacy field.
Our experts are professionals who are well qualified and hold worldly experience in this field.
We believe in customer satisfaction.
Our firm is ethical and loyal to all our customers, partners, and consumers.
Deal with the Quality Product Range Offered By the best PCD Pharma Franchise Company – Arlak Biotech
Arlak Biotech is working with the aim to enhance the health of patients by providing them high-quality pharma medicines & products. With that goal in our mind, we started delivering a high-quality pharma product range. the entire product range delivered by us is pure, safe, and effective in nature. Our firm is now known as one of the best Pharma Company that delivers tested and assured products. The product range offered by is:
Tablets
Eye Drops
Dry Syrups
Liquids
Drops
Capsules
Topicals
Dental
Sachet
Protein Powder
Injections
Herbals
Our Nine Divisions |Arlak Biotech:
We work through nine divisions which are evenly spread all over the nation in various cities. The following are the nine divisions that Arlak Biotech known for are as follows:
ARLAK BIOTECH
SOIGNER PHARMA
DERMA CONCEPTS
CORAZON ARLAK
AYURVEDA ARLAK
CARE ARLAK GENEXT
ARLAK INTERNATIONAL
MORUF LIFE SCIENCE
Requirements to be fulfilled before applying:
There are a few things that are important to do if you want to be our Pharma Franchise partner. Certain documentation and license are required. Here are the requirements for PCD Pharma Franchise:
A minimum of five years of selling experience with a leading Pharmacy Company.
Your network should contain at least 5-10 doctors
Have an investment of minimum Rs.3-5 lakhs.
You should have your L. Number and TIN in place before you start out partnering with a franchise.
Company Profile is compulsory.
Contact information
Name: Arlak Biotech Pvt.Ltd.
Phone Number: +91-9888885355, 9803023099
Address: SCO 5-6, Wadhawa Nagar, Near Hotel Sunpark Kalka Highway, Zirakpur, Punjab India – 140603