Pharma Franchise For Dental Products – Arlak Biotech welcomes everyone who is looking for genuine pharma franchise from dental drugs, medicines, and products. We are an ISO certified dental pharma franchise company in India which provides quality dental and oral formulations. The development of drugs takes place in our specialized division of Arlak Care. If you are looking for pharma franchise for dental products, Medicines, Drugs & Range  in any state of India like Odisha, Haryana, Himachal, Jammu etc, then we are the best!
Dental and oral care demand is high in the major cities and districts. The dental and oral care products demand is ascending with rising in growing awareness among the population. At Arlak Biotech, we provide the best in quality and effective medications made from superior raw materials. They have been developed under the guidance of skilled and experienced experts. The business of pharma franchise for Dental & Oral Care Products / Medicines/ Range / Drugs will open new horizons for you in association with an award winning Franchise Company, Arlak Biotech.
The business of PCD franchise and pharma franchise for dental drugs/ medicines and products are available at a genuine and affordable price. In case, you have any query, you can call us at 1800-121-6263 (Toll-Free) and +91-9888885355, 9803023099. You can write us at info@arlakbiotech.com.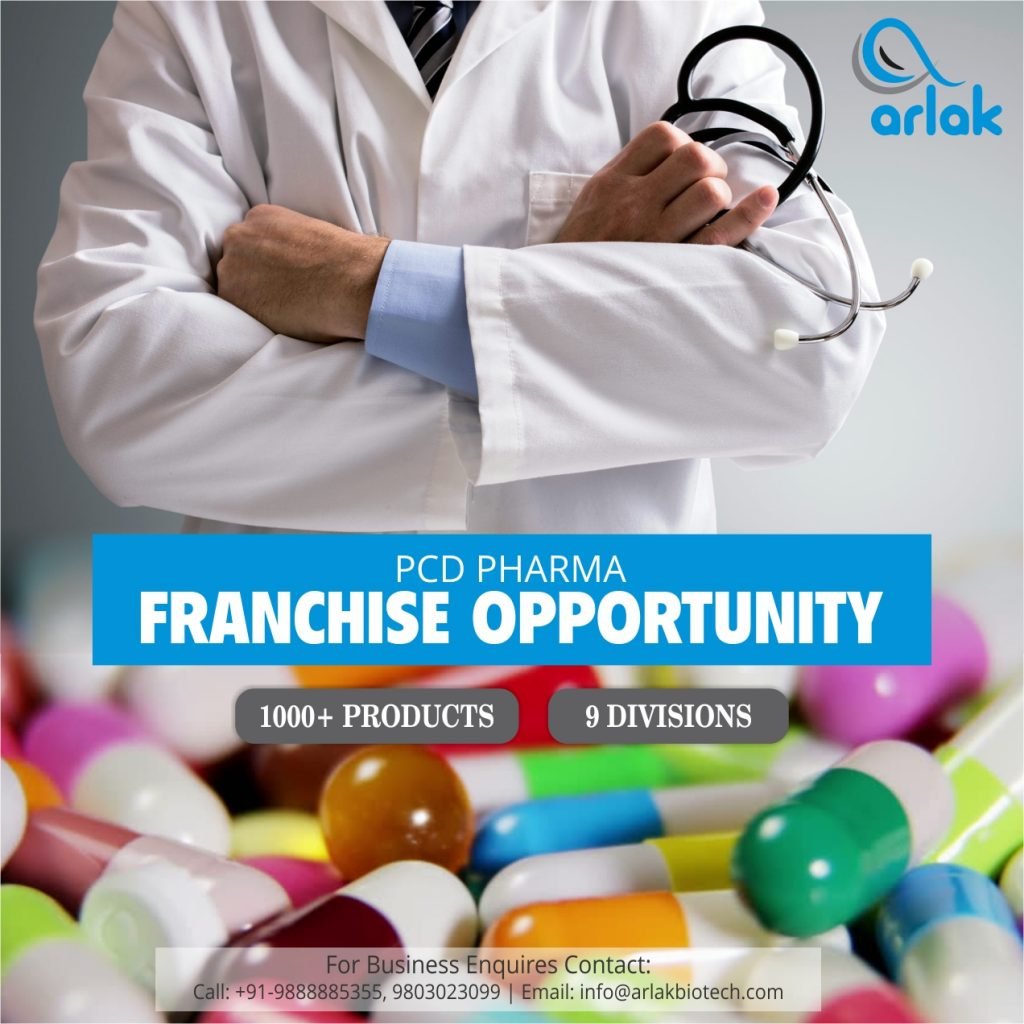 Future Of Dental and Oral Care Market | What Are the Scope Of Dental Business?
Teeth are an important aspect of the body as it helps us to speak, chew and make our personality attractive. The dental and oral care takes care of diagnosing, treatment and cure along with maintenance of teeth. The issues of teeth related ailments have increased over years. The tooth decaying issue, bad breath, fungal attack to many other teeth disorders are solved by these medications.
The demand for dental products is rising every year. Here are some facts:
The dental care services market is US$ 1.16 billion and US$ 1.8 billion is the oral care market.
10% growth rate of dental market is expected/
Our country has 3, 00, 000 dentists and 50, 000 dental specialists due to the high demand of dental services, especially in remote and backward areas. Owing to a business in the dental market will surely bring loads of good returns and a good growth opportunity in coming years.
Range Of Dental Medicines Offered By Arlak Biotech
Our company deals in development, manufacturing, and marketing of a large range of pharma dental medicines, drugs and products. The PCD franchise and pharma franchise business clients are offered a wide range of dental and oral care products which include the following:
Dental paste.
Injectables
Liquid solutions
Mouthwash
Tablets/capsules.
Much more
Our branded formulations are MYDENT 32 TOOTHPASTE, MYDENT GUMPAINT, Z-FRESH-M/W and much more. They all are certified by reputed medical institutions like FDA, FSSAI, and DCGI etc to give you quality formulations.
Top Pharma Company for Dental & Oral Care Medicines – Arlak Biotech
Arlak Biotech is an award winning Pharma Franchise Company for best quality and ethical marketing practice in 2015 and 2016. Being our franchise associate will bring loads of profit earning opportunities and better return. The pharma franchise for dental medicines is available in all the states like Telangana, Punjab, Gujarat, Karnataka etc. Our company is known for its superior quality services and offerings being made to our associates and clients globally.
Dental and oral care products have been formulated and developed using best quality raw materials and extracts. If you be our franchise member in any state, you will be benefited in following ways:
Monopoly rights are being served to every franchise client of dental & oral care medicines/ drugs and products.
Affordable pricing rates of each product in comparison to the market prices.
Our company has been a winner of ethical marketing practice 2016. Thus, we offer quality promotional inputs like pens, calendars, diaries etc.
We have decentralized warehousing system closely connected with our units to give you quick delivery services.
Our company has good links with many medical institutions covering hospitals, day care centers etc through consolidation and outsourcing.
More than 80, 000 medical experts in India work in connection with our company.
Contact Information
Address: SCO 5-6, Wadhawa Nagar, Near Hotel Sunpark
Kalka Highway, Zirakpur, Punjab India – 140603
Email: info@arlakbiotech.com
Call Us: +91-9888885355, 9803023099
Toll-Free Number: 1800-121-6263