Pharma Franchise for Antiviral Medicines – Looking for quality medicines for viral infections? Want the best antiviral drugs in India for the franchise? Looking for genuine antiviral medicines PCD franchise deals? Arlak Biotech is a popular top Pharma Franchise Company in India known for a quality range of antiviral drugs.  Our company has been offering genuine and affordable deals of pharma franchise for antiviral medicines in India.
Antiviral drugs have good demand in India all year round. The drugs are widely used to treat HIV, hepatitis B, C virus, influenza A & B etc. Starting a business of pharma franchise for antiviral medicines is the best way to have a flourishing business. Arlak Biotech is the best Pharma Company that can help you get the best deals of the antiviral franchise all over India. Our list of products includes tablets, capsules, pills, injectables, syrup etc. All the medicines are DCGI approved made using GMPC standard.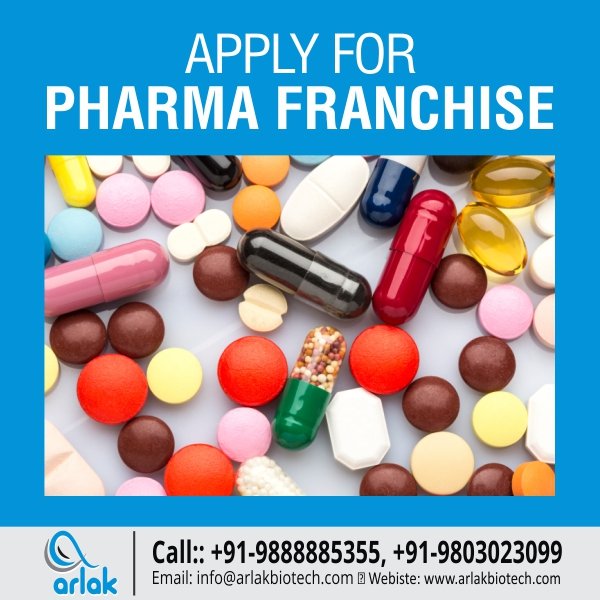 Arlak Biotech welcomes all who are looking for genuine deals of antiviral drug PCD franchise and pharma franchise. We are offering franchise businesses in all the parts of India. The investment plans are flexible to your requirements. Our company is professional when it comes to service. You can also be a part of our company by joining in our franchise venture.
You can call us at 1800-121-6263 or leave a query in the query box or email at info@arlakbiotech.com. We will shortly get back to you with your best offers and plans near your city or location.
Leading Pharma Franchise Company For Antiviral Medicines in India | Arlak Biotech
Arlak Biotech is a reputed ISO certified Pharma Franchise Company in India. Our company is headed by professionals and skilled personals. We already have more than 250+ clients associate through our pharma marketing services i.e. franchise. We are offering you a chance to start your own business through pharma franchise for antiviral medicines in India. Here are the features of our company:
Our company offers antiviral medicines manufactured in GMPc and WHO units. We follow best quality standards in accordance with Schedule M.
Our company knows the importance of growth and expansion. We frequently launch new formulations to add to our products list.
All the medicines of antiviral offered here are DCGI approved. We provide verified lits of medicines and products for the franchise.
Our PCD business agreements have an identity of being transparent and long-lasting. We believe in creating bonds for better mutual growth. This is a reason for our 250+ franchise client network.
One can be a part of PCD franchise in any part of India. We are covering all the states and cities.
The investment plans are very genuine and flexible to your needs.
Our company proposes assured quick delivery of your order within the prescribed time.
You get to own exclusive rights to your allotted zone. It means better control and better profits.
We assure you wide area under control to create a larger base of consumers.
Widest List of Antiviral Medicines Range Available At Arlak Biotech
Quality antiviral drugs can be found at Arlak Biotech at most genuine rates! Our company offers a wide range of antiviral medicines for PCD franchise in India. The medicines have been made under the observation of skilled and experienced experts and pharmacists. The whole process of manufacturing is done by the experts.
The medicines have the accurate balance and efficacy of extract and ingredients. Our experts have helped us attain antiviral medicines with improved efficacy, durability, and purity. The excise duty-free manufacturing makes all the medicines genuine and affordable. Our range of antiviral medicines includes tablets, capsules, softgels, powders, syrups, pills, injectables etc. All the medicines are in the perfect proportion of the drugs derived from trustable resources.
Arlak Biotech welcomes all those who are looking for quality antiviral drugs for the franchise in India. We are providing exciting deals and offers in all the unpresented areas of India at genuine investment plans. You can contact us for more.
Contact Information
Name Arlak Biotech Pvt. Ltd.
Contact Address: SCO 5-6, Wadhawa Nagar, Near Hotel Sunpark
Kalka Highway, Zirakpur, Punjab India – 140603
Email Address: info@arlakbiotech.com
Contact Number: +91-9888885355, 9803023099
Toll-Free Number: 1800-121-6263