PCD Pharma Franchise in Ahmedabad – It's your time to shine bright with Arlak Biotech! If you want to have a stable and growing business and confused about where to invest your money then we are here for you. Arlak Biotech is the best PCD Pharma Franchise company in Ahmedabad and we are a prominent name in the Pharma industry, we are a very well established pharma company with a good customer base around the country. Our company is known to deliver high-quality pharma medicines and products. We are working with the gaol to improve the lives of people by delivering quality pharma medicines & products.
Arlak Biotech is providing a PCD pharma franchise in Ahmedabad the commercial hub of Gujarat. Therefore, we invite people from all parts of Ahmedabad to be a part of Arlak biotech and experience the success and growth of your business. Distributors, stakeholders, pharma experts, market researchers are welcomed to be our partner. Arlak Biotech is the leading pharma company with a good market reputation. This is the best opportunity for the people of Ahmadabad.
So if you want to have a successful business then join hands with the top PCD Pharma Franchise Company in Ahmedabad. Call us at +91-9888885355 for further details and inquiries. We will be looking forward to hearing from your end.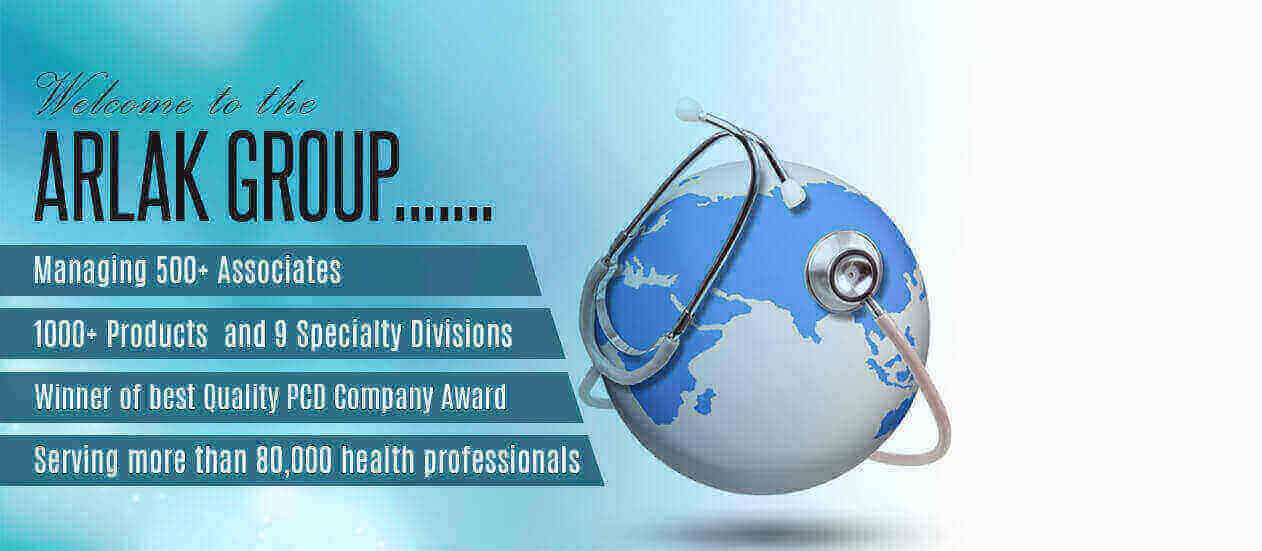 Best PCD Pharma Franchise Company – About Arlak Biotech
We are Chandigarh based Pharma Company, we are well known for our contribution to the healthcare sector. Arlak Biotech is the leading pharma company with a very good market presence. Arlak biotech is ISO 9001:2008 Certified company and our productions are done in GMP Certified units. We are having successfully running 9 Divisions.
We aim to make life healthier with our quality products, which are best in quality but still very much affordable so that every section of the society could have the benefit of our products. Our team of experts always come up with innovative ideas and new techniques to bring something new for the people and to cope up with the competitive environment. Our medicines are effective with less side effects.
Arlak Biotech now in Ahmadabad for PCD Pharma Franchise
Ahmedabad is a very beautiful city located on the bank of the Sabarmati River. Ahmedabad is the home of many industrialists and it is considered the commercial hub of Gujarat due to the presence of much industry over there. People of Ahmedabad are more into business sectors therefore the competition is very high over there, if you want to survive in such a competitive environment you need to be the best.
Arlak Biotech is the best pharma company and providing its PCD pharma franchise in Ahmedabad. We are looking for professionals who are skilled, dedicated, and hardworking because we value the image of our brand. Distributors, Stakeholders, and market researchers are welcomed to join hands with Arlak biotech to grow together in order to achieve success. We are best when it comes to providing fast delivery of the products and coming up to the expectation of the people and our partners.
Scope of

Pharma Franchise in Ahmedabad
As Ahmedabad is the business hub or commercial center of Gujarat it is having a lot of scope for pharma business over there. If we talk about the medical facilities in Ahmedabad then it won't be wrong to say that the city is having technically advanced hospitals. The medical facilities there are very good. The future of the pharma franchise is very good in Ahmedabad.
People are educated and care about their health and try to take proper Medicare if face any health-related problem. Everyone wants effective and quality medicine and Arlak is providing this thing. The government is also concern with the health of people there has invested well in this sector.
Arlak Biotech is offering PCD Pharma Franchise in Ahmedabad, if you are looking for a good business opportunity and want to get success you are welcomed to join Arlak Biotech by buying its Franchise or PCD pharma and be our business partner. We invite pharma dealers and distributors from Mumbai to become our Franchise for our Pharma products in their region.
Our PCD Pharma Products
Arlak Biotech is famous for its quality products, our vendors use product which is very hygienic and best in quality. We care for people therefore we cannot compromise with the life of people. Our products are best in quality and come with minimum side effects. We ensure the best quality of the products and ensure that all the products are the best in terms of purity, safety, and effectiveness. Our product portfolio contains these products:
Tablets
Soft gel
Capsules
Injectables
Syrups
Topical gels
Creams
Oils
Lotions
Drops
Why Should Choose Arlak Biotech For PCD Frnachise?
We are not only the leading name in the pharma industry but also a very well established company having its presence all over the country. We are trusted by people and other people in the pharma industry for our quality products at affordable prices and for our good services. We want our brand to be on the top and grow more along with our franchisee holders and other business partners. Below are points which make you choose us for PCD Pharma Franchise in Ahmedabad:
Arlak Biotech has business associates in almost every state.
Arlak Biotech is having a team of experts who are innovative and always introduce something new.
Monthly Promotional Schemes will be provided to you.
We are offering more than 1000 products according to your requirement.
Arlak Biotech guarantees that the products will meet the highest quality parameters.
The company manufactures its products in an excise free zone.
Every month Gift for Doctors.
We provide products within 2-3 days you don't have to wait for your order
We are marketing 500 brands.
Our prices are affordable with no compromise in quality.
Order Execution in 24 Hours.
PCD Pharma Company is ISO 9001:2008 Certified & Productions are in GMP Certified units.
Company Provides samples, Visual Aids, LBL, Reminder cards, Visiting cards, Order books, MR bags, ASM bags, Pads, Gift articles for better penetration in the market.
Medicine Update, ADR, etc.
Annual Target
These are the things that make the best for the franchise business in pharmaceuticals. We provide best support to our associates so that they can get good growth and business.
Our PCD Pharma Products Quality Measure
To make our products within the scope of all patient populations, we have kept our value structure to a moderate level to suits the short and long terms needs of patients. We follow stringent quality control measures that affirm the standards of pharmaceutical and guarantee full therapeutic values.
Taking a broader look at the requirements of the boundless patient population, our value structure of whole products range fits to the clinical meet of the vast patient population. Our product portfolio meets effectively to health care management for joint pain, swelling, cardiovascular disorders, diabetes management, Gastroenterology, Respiratory Disorders, Nutrition, Diet Supplements and Skincare, and others. So we are the best opportunity to get PCD Pharma Franchise for Ahmedabad.
Contact Information
Name: Arlak Biotech Pvt.Ltd.
Phone Number: +91-9888885355, 9803023099
Address: SCO 5-6, Wadhawa Nagar, Near Hotel Sunpark Kalka Highway, Zirakpur, Punjab India – 140603