PCD Pharma Franchise in Arunachal Pradesh – Arlak Biotech is one of the top leading pharmaceutical companies in Northeast India, with global level potential and aims towards providing the best pharma products for people's health in the market. We are the best PCD Pharma Franchise Company in Arunachal Pradesh. Our portfolio consolidates Tablets, Soft Gel Capsules Injectables, Syrups, Topical Gels, Creams, Oils, Lotions, drops, and many other products as well as per requirement.
We deal with marketing, manufacturing, research, and development in pharmaceutical commodities. Arlak Biotech is now the top PCD Pharma Franchise Company in Arunachal Pradesh. We are providing the immense variation of PCD pharma products to the healthcare sector at the most reasonable prices.
We come in the list of the best pharma franchise companies in India. So if you are looking best PCD Pharma Franchise in Arunachal Pradesh, Northeast India then we are the best option for you. Contact us at +91-9888885355 for more detailed information.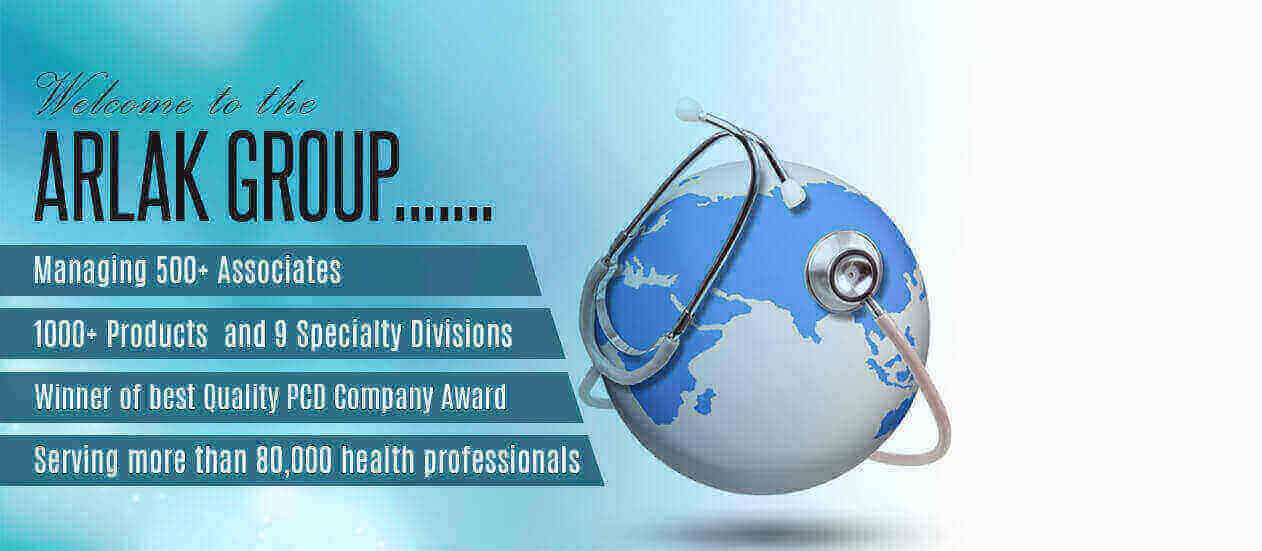 We are in "The Land of Dawn-lit Mountains – Arunachal Pradesh", offering PCD franchise. We are WHO certified pharma manufacturing company. We invite Pharmacy dealers, Pharma Distributors, Medical Representatives from all over Northeast India to become our franchise partner.
Best PCD Pharma Company in Arunachal Pradesh | About Arlak Biotech
Arlak Biotech is handled by professionals who are a genius in pharmaceuticals. We are the most trusted Franchise in the nation with nine divisions in different cities. We are offering more than 1000 products covering all formulation and area. We believe in change and that's why we develop a new and innovative product for our customers or as per their need.
Your health is our main priority and it's our responsibility to provide you best health care facilities. Above all this, we are the only PDC pharmaceutical company which provides the entire pharma range to our customers within 2-4 days we have a very prominent distribution network. You can contact us to get our PCD Pharma Franchise in Arunachal Pradesh.
PCD Pharma Franchise Opportunity in Arunachal Pradesh
Arunachal Pradesh is the largest in northeast India. It is developing at a faster rate, and the economy is growing. The pharmaceutical industry has spread its root in Arunachal Pradesh, the large number of youth going for Pharma studies result of which many new medical colleges and Pharma institutes are opened. Hospitals, Healthcare center PGI's are also interesting. People from the nearby state also visit Arunachal Pradesh for medical facilities. Therefore, it's a very good area to put your money and people are interested in investing in the Pharma sector of Arunachal Pradesh.
People here are health-conscious, therefore, the incoming time investment in this will lead to a fruitful result. Pharmaceutical is a boom stage in Arunachal Pradesh and any investment in this will show growth. Arlakbioech is also a well-known PCD Pharma Company that offering a PCD Pharma Franchise for Arunachal Pradesh. We are a trustworthy PCD franchise, who looks after their customers.
PCD Franchise offered by Arlak Biotech
Arlak Biotech is a Punjab-based company, which has 14 divisions all over the nation. We are offering a PCD pharmaceutical franchise in Arunachal Pradesh. We invite all the dealers, distributors, representatives of pharma from all over India to become our franchise partner. We are looking for distributors from all the top cities of Arunachal Pradesh such as Itanagar, Bhismaknagar, Malinithan, Pasighat, Tawang Town, Ziro, Bomdila, Roing, Tezu, Anini, Bhalukpong, etc.
Our products are best in quality our quality is our main concern, the products are affordable and are at a reasonable cost. We are giving exceptionally imaginative and straightforward promotional inputs to our clients through brilliant showcasing and easily understandable marketing information.
Advantages of Being Our Franchise
Arlak Biotech is considered as one of the best for PCD business. Our ethical approach towards our work and transparency in our system separates us from the rest. Being a member of Arlak Biotech we give you loads of benefits. There are as follows:
The company provides more than 1000 products in 9 divisions in the country and planning to expand more according to the market.
This PCD Pharma Company is ISO 9001:2008 certified and production is in GMP certified units.
The company also provides a Product Manual, Product information updates to keep its associates (Franchise) well informed.
We provide medical updates and ADI to our customers.
We value your efforts if you achieve your target we will provide you handsome incentives.
We guarantee our customers to deliver their product within 1-2 days.
We also provide gifts to the doctors.
We understand new demand and that's why the company introduces new molecules every month to help associates to grow faster in the market.
The company will provide its maximum support to its customers.
Key Districts and Locations across Arunanchal Pradesh for Franchise business
Arunachal Pradesh is a place that has a good number of population and the pharma industry is expanding its roots in this state. Therefore, we are offering PCD Franchise Business opportunities in various locations across Arunanchal Pradesh. Arlak Ayurveda tries to cover almost every district and city. Such as:
Tawang
West Kameng
Kamle
East Kameng
Papum Pare
Kurung Kumey
Lohit
Kra Daadi
Upper Subansiri
West Siang
Lower Siang
Dibang Valley
Namsai
Tirap
We Work Through Nine Division
Arlak Biotech has been widely known for its specialized nine divisions. We have nine specialization areas where our company works. This covers all the aspects of healthcare like oncology, ophthalmic, skincare, cardiovascular, diabetes, etc. We aim at progressing at a speed with better quality. Here are the following nine division that our company specializes in:
ARLAK BIOTECH
SOIGNER PHARMA
DERMA CONCEPTS
CORAZON ARLAK
AYURVEDA ARLAK
CARE ARLAK GENEXT
ARLAK INTERNATIONAL
MORUF LIFE SCIENCE
Our PCD Pharma Products Quality Measure
We keep about everyone that is why we make our products within the scope of all population. We kept our value structure to a moderate value to suit the short and long-term needs of the patient. We follow stringent quality control measures that affirm the standards of pharmaceutical and guarantee full therapeutic values.
The quality of the product is smoothing which will never be overlooked by Arlak Biotech, we care for people and our society too. Thus, we make sure that you get the best in the industry. The whole manufacturing is done under the GMP and WHO guidelines. Units are set up according to Schedule M. The process is computerized for better control over the processing to dispatch.
The requirement for Pharma Franchise
Here given below is the requirement which one much full fill in order to set up a successful business in the pharmaceutical sector without any sort of issues
You should have a minimum of five years of selling experience with a leading Pharma Company.
Your network should contain at least 5-10 doctors with an investment of Rs.3-5 lacs.
You should have your L. Number and TIN in place before you start out partnering with a franchise in India.
Company Profile is needed.
If you are serious about taking up a pharma franchise company then you might satisfy the above-mentioned eligibility criteria. Without satisfying these important things to match you cannot expect to enter into this particular domain. These are thoroughly written as per the set guidelines of the franchise model authority. So make sure that you have not forgotten these terms to meet.
Why Choose us for PCD Pharma Franchise?
Arlak Biotech is the leading pharmaceutical company with a good number of associates all over the country. The Company ensures to deliver the best quality range of medicines and pharmaceutical products to pharma professionals for marketing and for Franchise in Arunachal Pradesh. If you are thinking about the best reasons for choosing us the answer is very simple;
We are an energetic company that has well-qualified experts and professionals from all over the world.
We have superior products and services for our customers to meet their needs. We offer a variety of products and keep the need of our customers in mind.
We always try to bring something new to our customers and try to fill their requirements.
We are the winner of the best quality PCD Company award.
We are proud to say that we are serving more than 80,000 professionals across the nation.
All products are excised duty-free.
Contact information
Name: Arlak Biotech Pvt.Ltd.
Phone Number: +91-9888885355, 9803023099
Address: SCO 5-6, Wadhawa Nagar, Near Hotel Sunpark
Kalka Highway, Zirakpur, Punjab India – 140603