PCD Pharma Franchise in Chennai– Arlak Biotech is a reputed pharmaceuticals company which is an award winner of Best Franchise Award 2015, a brand which is ISO 9001:2008 certified. Working with and in association with more than 80,000 health professionals and more than 500+ associates that have been spread in varied districts, ports, cities, and rural areas to urban covering almost every state of India.
We have a distinction of being a company class apart when it comes to affordable pharmaceuticals with a professional approach. For us, quality has a benchmark that is never altered with anything except better up-gradation. Thus, we bring you more than 1000+ products enlisted with DCGI approval as well as FSSAI certification which shows the quality that our generics and drugs carry.
Arlak Biotech believes in unaltered quality with a patient-centric goal. We have always strived on to deliver standard which is acceptable, thus we manufacture and produce in GMP-WHO certified plants and units. We are offering a chance to you for becoming our associate through PCD Pharma Franchise in Chennai which is the best opportunity for any aspiring pharmacists or person looking a career in medical and pharma field.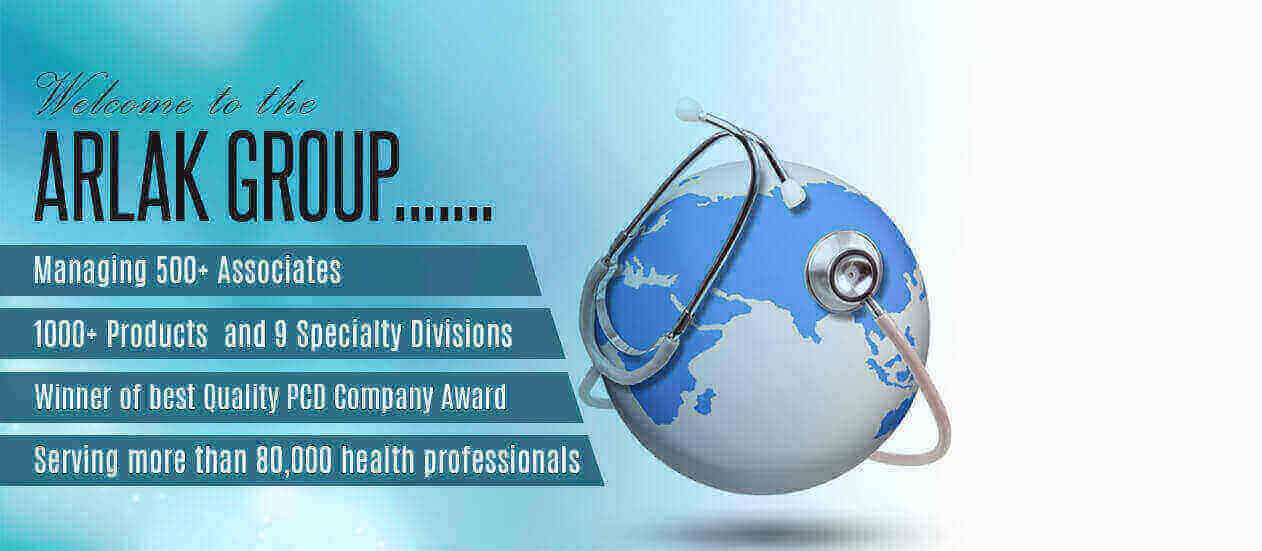 Scope of PCD Pharma Franchise business in Chennai
Former Madras, Chennai is the medical destination of India as well as the best city in South India which has been critically shot to fame by internationally recognized channels. No doubt, this state steals the heart of millions of health tourists which has made it described as, "India's Health Capital" which without any doubt shows the greater scoop of bright & promising future.
One of the smart cities, Chennai is the capital of Tamil Nadu. Arlak Biotech is rooting its veins in this profitable city which can be your best business deal without any doubt. This city will garner your best return on investment and flower golden opportunities which will bring you greater profits for your growth, thus come become our part through PCD Pharma Franchise in Chennai.
Facts About The health Capital Of India As A Pharma Destination!
Come be a part of the best PCD Pharma Franchise winner, Arlak Biotech which is also known as the Detroit of India. Want to know more about this special city which is the best city to start your successful business.
Almost 45% of health tourists from around the world visit Chennai as health tourists making it a health tourism spot.
India is not far behind, almost 30% to 40% of visitors from different states and cities come to visit this city in search of better medical facilities which Chennai has provided as a world-class experience.
From being the 4th largest economy to the 3rd highest Gross Development Product to a good literacy rate, this city has the potential and has been a city with good purchasing power that knows the importance of good medicines and good human resource buildup.
Chennai harbors the best in the medical field with good universities to colleges to hospitals to PGI's, this city has it all with whom we have outsourcing, consolidation, partnership, and good connections who will help you in your good growth in this city.
Worried about timely delivery? Chennai has been linked with golden quadrilateral and good transportation system from roadways, airways, railways, waterways, etc. to our huge warehouses as well as manufacturing units for faster and quicker delivery of time.
Get the chance to become part of a great business venture and get to the Gateway of South India, this city is a perfect business destination and also one of the safest cities for you to work. Contact Arlak Biotech now and be a part of a success story.
Best PCD Pharma Franchise Company in Chennai – Arlak Biotech
Arlak Biotech has always tried to present your qualifications for which has strived to work with more sheer dedication towards presenting you with diversified facilities. Our company provides the best formulations in all the therapeutic areas. The medicinal products and drugs are made from the best quality and material. The latest technology has been embraced. We try to provide the best and world-class services to you.
Our hard work repaid in form of 9 successful divisions which has been rooted in the heart of the company and specializes every part from syrups, capsules, tablets, injections, etc ranging from Allopathic, homeopathic Ayurvedic to supplements range, but some things remain the same which is the quality, purity, and authenticity. The nine divisions of Arlak Biotech are as follows which has shown great sincerity to all the masses.
AYURVEDA ARLAK
MORUF LIFE SCIENCE
CARE ARLAK GENEXT
DERMA CONCEPTS
CORAZON ARLAK
ARLAK BIOTECH
ARLAK INTERNATIONAL
SOIGNER PHARMA
Eligibility Criteria for PCD Pharma Franchise
PCD franchise is the best for those who want genuine business deals. We are in search for dedicated souls who can be our member. Candidates have subjected to legibility criteria fulfillments which are as follows:
Minimum experience of3- 5 years from a reputed Pharmacy company,
Or, a registered Pharmacist under State Pharmacy Council.
Original sales track report needed to submit at the head office which is under terms and conditions.
Distributers/Retailers / Medical representatives/ Wholesalers are also eligible.
End selection will be through an interview.
A good network of 5-6 practicing doctors.
Minimum investment of 3 to 5 lakhs.
Compulsory to have your own Drug License No. (D.L.) The number and Tax Identification Number (TIN) which is subjected to valid drug licensing.
The above points are subjected to terms and conditions which are adhered to the company policies. To know more call us now.
Why Choose us for PCD Pharma Franchise?
Arlak Biotech is a reputed name in the pharmaceutical industry. If you are in search of good business growth and opportunity then a pharma franchise is the best way. Our company has been awarded the best PCD franchise company in India. Our franchise opportunities can be availed PAN India at genuine plans.
Affordable and qualitative products.
Genuine sales target with no hidden shocks.
Minimal and competitive investment planning,
Marketing inputs to medical updates will be regularly provided with information on the latest launch to the provision of visual aids, reminder cards, etc.
Self-Ownership of Business for the stockists.
We have stated the clarified terms and conditions of our work.
Full support forms our side.
Our company assures you the best experience as a PCD business client. We are an award-winning Pharma Company in India and you can rely on our services for good business in the future.
Contact Information
Name: Arlak Biotech Pvt.Ltd.
Address: SCO 5-6, Wadhwa Nagar, Near Hotel Sunpark
Kalka Highway, Zirakpur, Punjab India – 140603
Phone Number: +91-9803023099, 7696263636