PCD Pharma Franchise in Kashmir – Arlak Biotech is a reputed and certified ISO 9001:2008 Pharma company. We won an award for best quality PCD Company. One of the top pharmaceuticals company in our region, Arlak Biotech invites you to be our partner in the north Indian state of Kashmir through PCD Pharma Franchise in the Kashmir region. We have more than 1000+ products to offer. These include a wide range of pharma products like capsules, tablets, sachets, oils, ear drops, creams, etc.
Arlak Biotech is a quality-oriented pharmaceuticals formulation firm that works in nine divisions. Our company is deeply rooted in various states of the country covering all the districts and cities. We have more than 500+ clients in all parts of the nation and are pacing our growth rapidly. Currently, we are offering a PCD pharma franchise in Kashmir state. If you think you have the conviction and dedication to build your own business then this is your chance.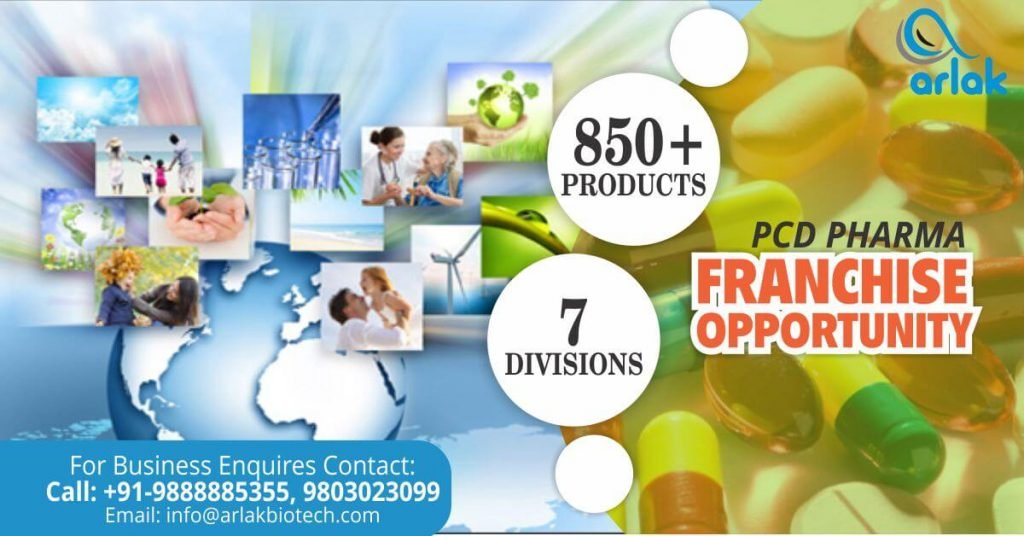 Looking for a perfect business plan? Want the best deal in the PCD pharma franchise business near your locality? Contact Arlak Biotech now and get the best deals of your life. Call us now at +91-9888885355 or you can email your queries at arlakbiotechchd@gmail.com.
Collaborate With Award-Winning PCD Pharma Franchise Company – Arlak Biotech
Arlak Biotech is a reputed firm in the pharmaceuticals field. We have deep enrooted our services in almost all the parts of the nation as well as overseas. Our company won the best PCD Company for its quality services in 2015. We have more than 500+ clients with a large base in India. The list of products has more than 1000+ formulations and several in the process. All the products have been formulated in our GMP and WHO certified manufacturing units and plants. The ingredients used to make the generic and branded drugs have been derived from the best dealers in the market.
Any company established in Kashmir or a nearby city or an individual looking for a good business deal can contact us. We are professionals and work ethically to propagate the awareness of good health care services. our other services include Contract Pharma Manufacturing, Pharma Franchise, Pharma Distribution, Third Party Pharma Manufacturing. For more information regarding PCD business or any other service, please contact us at +91-9888885355
Benefits Of Owning A PCD Pharma Franchise Business In Kashmir
Kashmir is a beautiful state. The frequent rise in demand for quality pharma products in north India led to the offering of the PCD pharma franchise in Kashmir. We are covering all the places located in the Kashmir region of Jammu & Kashmir state. The government of Kashmir has been supporting the pharmaceutical industry intensively. Concessions and regulations in favor of the pharma domain have been taken into consideration.
If you are an individual or a company looking for a PCD pharma franchise here, then this is your chance. What are the benefits of connecting with Arlak Biotech in the Kashmir region? Here are the following points:
Connections through partnerships, consolidation, and outsourcing in almost all districts.
More than 80, 000 health professionals are linked in India with many in Kashmir.
Dedicated warehousing systems in different zones.
Good links with reputed health institutions in the state.
Affordable Investment planning along with marketing support to all the clients here.
Locations In Kashmir Offered For PCD Pharma Franchise Business
Arlak Biotech is offering its PCD business in all the districts of the Kashmir region. We assure you a good area under control under a monopoly basis. The agreement will be stated in clear terms and conditions after the discussion of company policies. The allotment of the area will be declared by the company itself and we assure you full justice. The following districts are being offered for PCD pharma franchise business in Kashmir.
Anantnag District
Kulgam district
Pulwama district
Shopian district
Budgam district
Srinagar district
Ganderbal district
Bandipore district
Baramulla district
Kupwara district
Connect with us and get the best business opportunity by connecting to the pharmaceutical professionals for Franchise in Kashmir. Arlak Biotech ensures to deliver products that are highly effective and comes with quality packaging. The Company ensures to deliver exceptionally well-facilitated business opportunities in your region. Start your own pharmaceutical franchise in Kashmir by being a part pf Arlak Biotech.
Why Choose Arlak Biotech PCD Pharma Franchise Business?
Our company is a spirited one and works with full dedication. We are a company that believes in ethical work and dedication. we are in search for individuals and companies who can be our part in Kashmir through PCD business. Connect with us for the best business deals and offers. There are many companies who may offer the same service by why only Arlak Biotech. Here are the following points:
The company is divided into 9 divisions for intense and specification of formulations:
Arlak Biotech
Soigner Pharma
Moruf Lifesciences (Women Healthcare)
Corazone Healthcare (Heart & Diabetes)
Arlak Ayurveda (Ayurvedic)
Derma Concepts (Dermatology and Cosmetic)
Arlak care (Baby Care, Skin Care, Wellness & Nutritional etc)
Arlak International (Our International Export with African and Middle-East)
Arlak Genext
Frequent introduction of new formulations.
Quick delivery time.
Affordable investment planning of 3 to 4 lacs.
Large base of 80, 000 health professionals are connected with us.
Marketing support is also given.
Our company, Arlak Biotech is an award-winning Quality PCD Company. You can trust the quality work and genuine business deals in your state. Feel free to contact the company and know more about our franchise deals and offerings.
Contact Information
Name Arlak Biotech Pvt. Ltd.
Phone Number: +91-9888885355, 9803023099
Address: SCO 5-6, Wadhwa Nagar, Near Hotel Sunpark
Kalka Highway, Zirakpur, Punjab India – 140603