PCD Pharma Franchise in Uttar Pradesh – Welcome to the world of professionalism! Arlak Biotech is an esteemed and reputed brand which is widely known for its quality and being a patient-centric company. The winner of Best Franchise Award 2015, we came a long way striving with sheer dedication and hard work to become the best pharma company in India. We offer you great quality and affordable pricing when it comes to good medicines and products which are never altered on mere costs. We aim to spread absolute healthy zone to get the best of the pharmaceuticals which are 100% pure and authentic.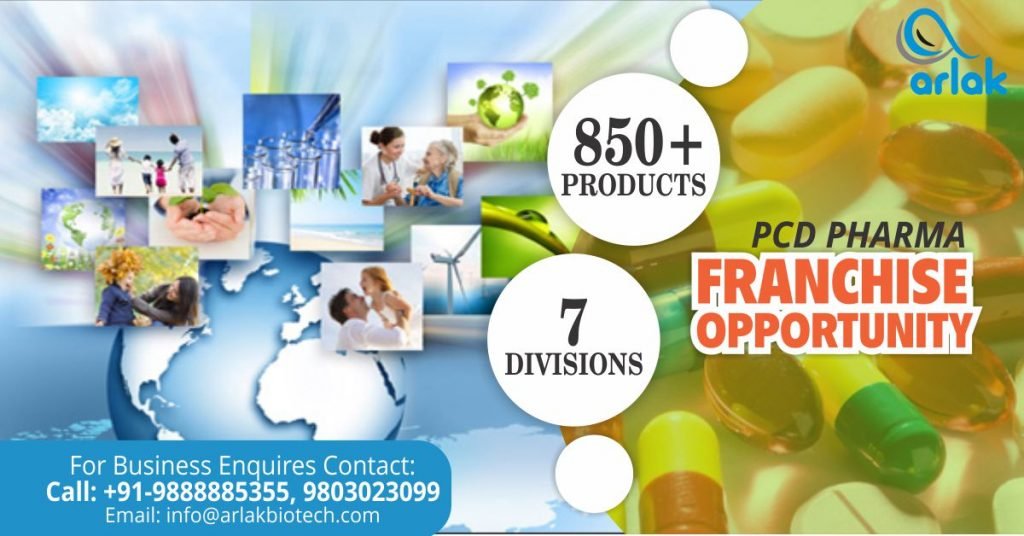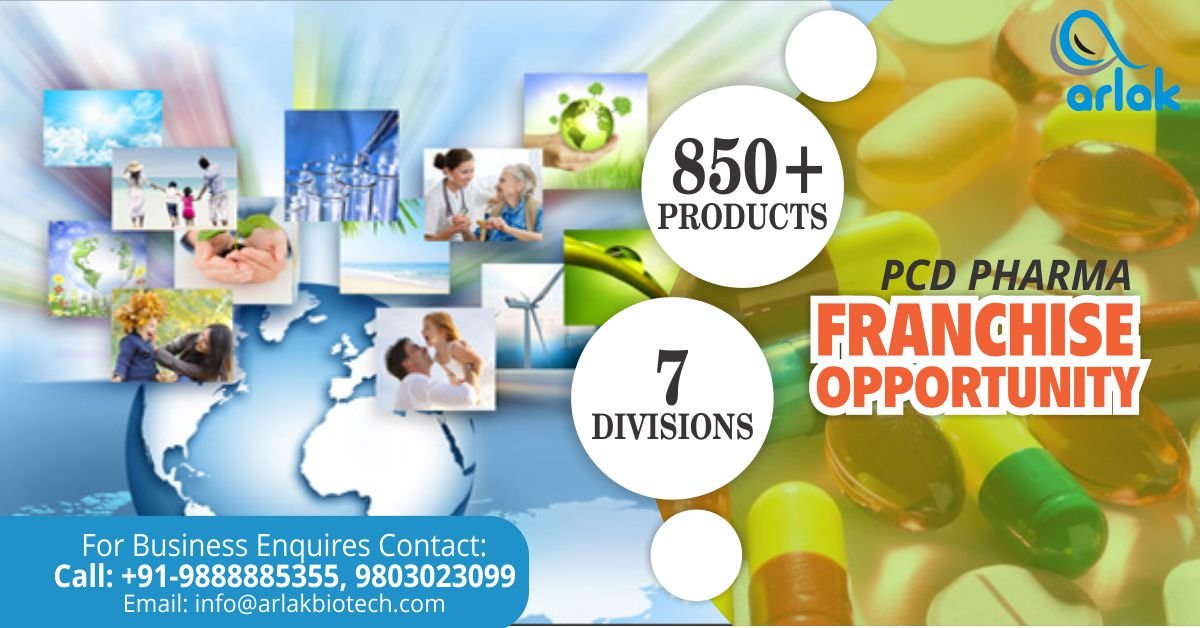 Arlak Biotech takes pride in declaring that we are managing more than 80,000 health professionals and medical representatives across the nation besides that we have more than 500+ associates spread in various cities and ports which are spread in different states. The main attraction of our company is the incredible products list of more than 1000+ products which include a huge diversification of capsules, syrups, tablets, soft gels, topical gels, paediatrics, dentistry medicines and equipment etc to name a few. They have been derived from trusted vendors who hold good experience in it. We are expanding ourselves and looking for new blood for our PCD Pharma Franchise in Uttar Pradesh which is the best city to start a business.
Start your business in the pharmaceutical sector by being the part of leading pharmaceutical company Arlak Biotech. Our Company offers the best business opportunity to the pharma professionals who are willing to start their business successfully in the pharmaceutical sector. Arlak Biotech offers the best quality range of drugs which are highly effective and affordable.
Unique Uttar Pradesh | Best State To Start The Business
Formerly known as United Province, Uttar Pradesh is the princely state of Republic India as well as Northern most state which shares the border with Nepal, Uttarakhand, Delhi and Haryana. The state has a great potential to become one of the profitable states for aspiring pharmacists and those who are looking a career in pharmaceuticals. Get to know about this state:
Uttar Pradesh is the most populous state with the highest number of the population globally & tourists attraction being the advantage, it has the good potential of having customers of good purchasing power and good human resource building.
The economy of this state is ranked 3rd largest economy which makes it a rapidly growing state with estimated worth of GDP of 9763 billion.
The dependency of nearby states and locals for medical affairs, it vastly was known and succumbs good potent consumers which make it a good business destination.
The warehousing systems and manufacturing units, as well as the third manufacturing dealers etc, have been tied and linked with networks to make you at ease while making delivery under stipulated time without any doubt.
Partnership, consolidation & outsourcing have been formed with known hospitals, PGIs and health centres for more success for yourself.
We are looking for partners in the cities of Uttar Pradesh- Lucknow, Aligarh, Varanasi, Kanpur, Ghaziabad, Sonbhadra, Moradabad etc.
Grab the opportunity to set up your own business successfully in the pharmaceutical sector. We offer the best range of services to our associates to help them set up their business successfully in the pharmaceutical sector.
Best PCD Franchise Deals in the Uttar Pradesh State of India?
Arlak Biotech offers you the chance to become a part of this beautiful state which shows the capabilities of becoming one of the profitable states for you. It will shower great opportunities and a golden future if you select this state as your business centre.
We are looking for individuals who are high spirited, hard-working & dedicated to becoming our associate and surely, we assure you a great success ahead and a greater support system from your side by becoming our associated through the PCD pharma franchise in Uttar Pradesh which yet to unfold and discover its true potential.
Our company has outsourcing and partnership with some of the best healthcare institutes.
The state has a good demand for our products.
Our company provides exclusive deals for the franchise in all the districts.
Promotional benefits for franchise members.
The wide area under your control.
Join us and be a part of our venture by opting for the Pharma Franchise Award winner, Arlak Biotech.
Terms and Conditions | Eligibility Criteria
Arlak Biotech is the best pharma company to get associated with a successful run of business to have the best but before that, you have to fulfil few conditions which are subjected to terms and conditions to become our member which are as follows.
Minimum experience in sales of pharma products should be 3-5 years.
Registered pharmacists under State Pharmacy Council can also apply.
A good network of doctors.
3 to 5 lacs of investment. More investment, more return on investment.
Sales report being submitted.
Selection through interview round.
A valid Drug License No. (D.L.) Number and Tax Identification Number (TIN).
Come Benefit Yourself By Being Our Associate
Arlak Biotech has been an inspiration for many of the aspiring pharmacy companies which make a company of distinction. We are an award-winning PCD Pharma Franchise Company in India. Our PCD franchise opportunities are wide. We provide better expansion opportunities to our business clients all over India.
GMP-WHO certified units and plants.
DCGI approved and WHO certified products list.
Huge warehousing systems with air conditioning.
Strict quality checks control measures.
Medical updates and marketing input being given regularly.
24×7 support system.
Delivery within 24 hours.
Affordable yet qualitative products.
A team of specialised scientist and bio-pharmacist and engineers etc from around the world have great knowledge, skill and experience.
Arlak Biotech is the leading pharmaceutical company and delivers vest facilities to its associates all across the country. Our Company make sure to provide medicines that meet the needs and requirements of healthcare professionals and patients. This your chance to start your Pharmaceutical Franchise in Uttar Pradesh and get the best quality Range of medicines at affordable rates and a good profit margin.
Contact Information
Name: Arlak Biotech Pvt.Ltd.
Phone Number: +91-9803023099, 7696263636
Address: SCO 5-6, Wadhawa Nagar, Near Hotel Sunpark Kalka Highway, Zirakpur, Punjab India – 140603