Pharma Franchise For Gastro Range – Arlak Biotech is a leading award winning Top PCD Company in India. We are amongst the top pharma franchise companies in India. Our company is known for quality pharma manufacturing and marketing of gastroenterology/ gastrointestinal/ hepatic/ anti-ulcerant medicines. We are offering dealerships in PCD and pharma franchise for gastro range in India. We are covering all the major cities and districts of India for the franchise.
Gastro range has good demand in India. It is growing tremendously with growing geriatric population and unhealthy eating habits. One can expect a good business out of it. Arlak Biotech is one of the best Pharma Companies to provide PCD pharma franchise for gastro range in India. We are covering all the types of hepatic/ gastroenterology/ gastrointestinal/anti-ulcerant. You get to own DCGI certified drugs made in GMP and WHO units.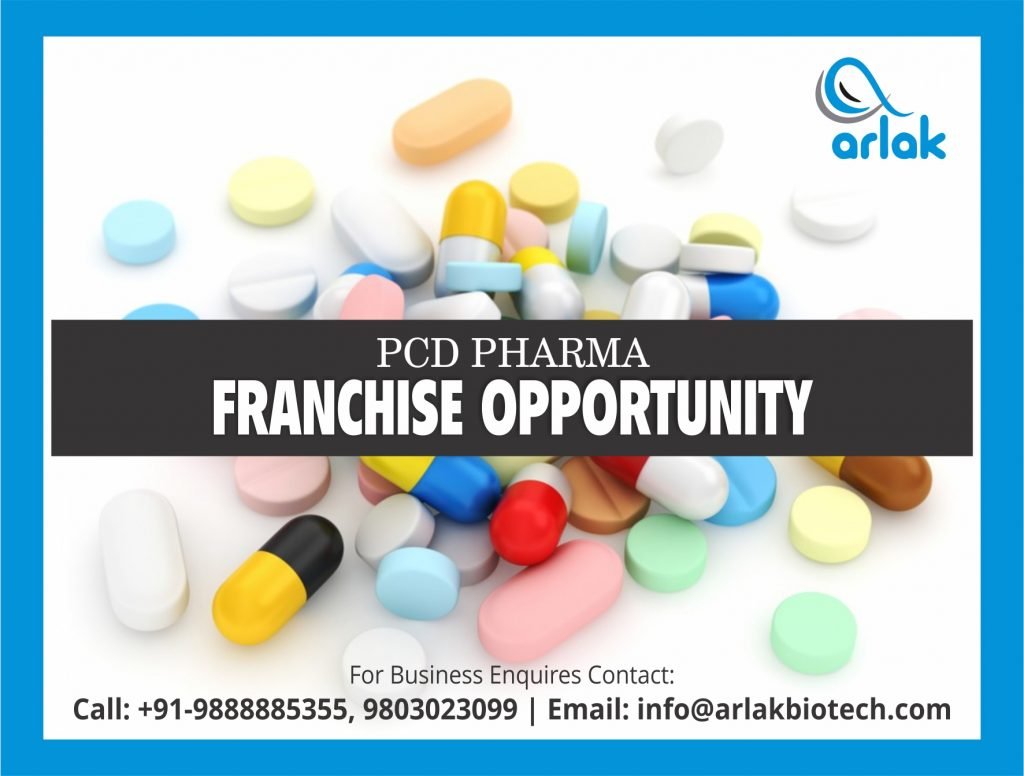 Arlak Biotech invites all kinds of pharma experts like wholesalers, retailers, distributors, and agents etc to be a part of franchise business opportunities in India. We are covering all the major cities and states like Mumbai, Chandigarh, Assam, Chennai, Karnataka etc.
You get to own exclusive monopoly rights, promotional tools, good investment schemes and much more! Get to know more about the perfect pharma franchise deals in your location by simply call us on our toll-free number 1800-121-6263 or simply email info@arlakbiotech.com. We assure you best experience while working with us.
Top Pharma Franchise Company For Gastroenterology/ Hepatic Medicines in India – Arlak Biotech
Based in lush green valleys of Punjab, Arlak Biotech has deep-rooted itself all over India. We have more than 500+ clients working in collaboration with us. Our company has covered more than 10+ specialty area covering 1000+ formulations. We are updating our products lists time to time for better business opportunities and growth of the people associated with us. We are offering pharma franchise for gastro range in India at very genuine plans.
We are an award-winning company known for professional work and greater benefits over other Pharma Companies.  Our company has nine successive divisions that work for the growth and development of the company as well as its members. The divisions are especially dedicated to a particular section of pharmaceuticals industry to perform specialization in that therapeutic area. It is a reason behind our qualitative and successful products list. We have a wide range of gastroenterology/ gastrointestinal/ hepatic/ anti-ulcerant drugs present with that are available for franchise across India.
Scope Of Gastroenterology/ Hepatic Range For Pharma Franchise in India
Gastroenterology/ gastrointestinal drug market is growing in India. The market has covered a major part of hepatic and anti-ulcerant medicines. The gastrointestinal medicine (GI) market was a recorded Rs 11,276 crore as on December 2015. It is one of the fastest growing drug market in the world especially India. The aging population or geriatric population is increasing with an increase cases of gastro problems. The unhealthy lifestyles of people in India are also one of the main reasons behind increasing cases of gastric issues. This has resulted in the growth of demand of gastro drug market.
Pharma franchise is the best way to start-up your own business with low investment. The business shares good profit capabilities in near future. One can expect good benefits out of the business opportunities
Verified List Of Gastroenterology/ Hepatic Medicines At Arlak Biotech For PCD/ Pharma Franchise in India
Arlak Biotech has a wide range of gastro medicines for the franchise. This consists of a variety of gastroenterology/ gastrointestinal/ hepatic/ anti-ulcerant medicines. You could be a part of PCD/ franchise pharma business in India. We assure you best quality drugs in the market. Our gastro range consists of a variety of injections, tablets, capsules, syrups, softgels etc. Here is a list of gastro medicine we own:
Apentral injection
Apentral-dsr capsules
Colizone
Apentral tablets
Dyzo Syrup
Zy-sil-140
Apentral-d tablets
Zy-sil-70 tablets etc.
There are more to the list. Our company welcomes all those who want genuine deals of pharma franchise for gastro medicines in India. We assure you great business opportunities in all the parts of India. To know more about the franchise opportunities near you, contact us now.
Contact Information
Name Arlak Biotech Pvt. Ltd.
Contact Address: SCO 5-6, Wadhwa Nagar, Near Hotel Sunpark
Kalka Highway, Zirakpur, Punjab India – 140603
Email Address: info@arlakbiotech.com
Contact Number: +91-9888885355, 9803023099
Toll-Free Number: 1800-121-6263