Pharma Franchise For Ophthalmic Medicines – Arlak Biotech is one of the popular and popular ophthalmic drugs and medicines Pharma Franchise Company in India.  Being an ISO 9001:2008 certified firm, our company has a specialized division dedicated to all the ophthalmic products for vision care industry i.e. Nayan Vision.  A team of top class professionals are working under this division to provide you with best quality eye care medicines and pharma drugs. We are offering pharma franchise for ophthalmic medicines/ products/ drugs & Range all over India.
Looking for best pharma franchise business deals for vision care? Want the best and the most genuine deals? Arlak Biotech provides the opportunity through pharma franchise for ophthalmic medicines. The company owns a large variety of eye drop formulations being made a variety of purposes along with ear and eye drops. All the medications have been made from superior quality drugs, extracts, and formulations.  We are certified from top medical institutions like WHO, FSSAI and FDA with best GMP quality standards are being followed.
Want to more about our franchise deal in your locality? Get to know about your offers! Limited seat left! Call us now at +91-9888885355, +91-9803023099 or simply text us at info@arlakbiotech.com. We are happy to serve you.
About Nayan Vision | Business Division Of Arlak Biotech For Ophthalmic Medicines and Drugs
Arlak Biotech is a leading Pharma Franchise Company in India known for its quality franchise deals and ethical marketing techniques. We are an award winning company offering nine divisions of nine specialized areas of care for your health, body, and hygiene. Nayan Vision is one of the nine dedicated division. The division is wholly dedicated to the development and formulating quality ophthalmic medicines. The aim of Nayan Vision is to be amongst the leading ophthalmic products marketing company in India and internationally.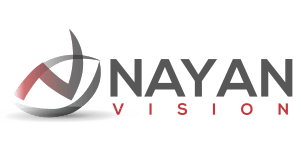 Nayan Vision also provides eye medicines along with eye and ear medicines which being used in ENT (Ear, Nose, and Tongue). All the medicines are made under the strict guidance and observation of skilled professionals and experts of this field. We have kept the composition of each medication balanced and at the best of efficacy to be provided to all our customers. The manufacturing process of Nayan Vision department products takes place in GMP and WHO units offering DCGI approved list.
Why Choose

Pharma Franchise For Ophthalmic Medicines

, Drugs and Products?
Ophthalmic eyeball discovers the branch of medication which is involved in diagnoses, treatment, curing and prevention od various ailments related to the eye ball and vision. It includes surgical and non-surgical forms of medications which are being covered by Arlak Biotech's Nayan Vision. Are you new to the business line? Still confused about taking pharma franchise for ophthalmic medicines? Here are the reasons as to why choose its ophthalmic range of medicines for the franchise:
India's ophthalmic market currently stands at US $1.4 billion which forecasted to be the US $1.9 billion by 2021
The market is growing at a compound annual rate (CAGR) of 6.5 % annually.
India covers 30% of the world's blind people with the more than 153 million with blurred vision.
Cataract market is said to cross the US $533.7 million by 2021, growing at a CAGR of 9.3%, retinal market to reach $232 million in 2021 and glaucoma market to reach US$296.5 million by 2021.
Considering the above points, the ophthalmic medication market is soon to grow in future and owing to the growing graph of demand, you can actually invest in it.
Wide List Of Quality Ophthalmic Medicines Provided By Arlak Biotech
Nayan Vision of Arlak Biotech offers an appreciable list of medicines and pharma drugs for eye care and vision. We have some of the widest lists of medicines for ophthalmic purposes. Our branded ophthalmic medicines include the following:
BOXYCARB EYE DROP
FENBRO
LOTBEST
MYKETOL EYE DROP
MYKETOL-D EYE DROP
NOIRGAT
NOIRMOX-L
WYWAX EAR DROPS etc.
The medicines cover a wide composition of pure drugs like MOXIFLOXACIN, Carboxymethylcellulose Sodium & LOTEPREDNOL ETABONATE Ophthalmic suspension etc. We are providing monopoly rights to all the associates across various areas of India at most affordable rates guaranteed.
Contact Information
Name: Arlak Biotech Pvt. Ltd.
Address: SCO 5-6, Wadhawa Nagar, Near Hotel Sunpark
Kalka Highway, Zirakpur, Punjab India – 140603
Email Address: info@arlakbiotech.com
Call us: +91-9888885355, 9803023099
Toll-Free Number: 1800-121-6263